1.Facebook groups

Look for groups that allow blatant advertising, or use groups to make friends and introduce them to your opportunity through casual conversation. You can search Facebook, use search words like internet marketing, make money online, home business, etc. You can also share your opportunity with your Facebook friends, and especially in facebook groups with other Network Marketers.

Don't Post all at once or to quickly as you will get thrown in facebook jail. Post to a few groups 3-5 in the morning, then in the afternoon and then again at night and not all in the same groups. There are a lot of groups listed below join a few and then post in those and then join a couple more. Being consistent is key
Here are listed some Facebook Groups and a few ads & Images that you can post in facebook advertising groups>>



FACEBOOK Advertising Groups(some maybe gone)

https://www.facebook.com/groups/359396474180278/
https://www.facebook.com/groups/NetworkMarketingClassified/
https://www.facebook.com/groups/473803836023953/
https://www.facebook.com/groups/makemoneyonlineleaders/
https://www.facebook.com/groups/130135033800069/
https://www.facebook.com/groups/moneyoffers/
https://www.facebook.com/groups/190031989520/
https://www.facebook.com/groups/520848384622700/
https://www.facebook.com/groups/makemoneywithmeonline/
https://www.facebook.com/groups/adminupdate/
https://www.facebook.com/groups/516933198354418/
https://www.facebook.com/groups/362629906199/
https://www.facebook.com/groups/198967933583707/
https://www.facebook.com/groups/194114984083528/
https://www.facebook.com/groups/516933198354418/
https://www.facebook.com/groups/AdvertiseYourHomeBizz/
https://www.facebook.com/groups/419808741386626/
https://www.facebook.com/groups/112160962287743/
https://www.facebook.com/groups/169307533250468/
https://www.facebook.com/groups/advertise4free/
https://www.facebook.com/groups/127031707326750/
https://www.facebook.com/groups/143382069021833/
https://www.facebook.com/groups/brainfuelplus/
https://www.facebook.com/groups/FreeMyLikes/
https://www.facebook.com/groups/107684236063569/
https://www.facebook.com/groups/totalads/
https://www.facebook.com/groups/199171102941/
https://www.facebook.com/groups/adminupdate/
https://www.facebook.com/groups/151659884980497/
https://www.facebook.com/groups/hoikiemtientrenmang/
https://www.facebook.com/groups/postandgrowrich/
https://www.facebook.com/groups/makemoneyonlineleaders/
https://www.facebook.com/groups/198888630152370/
https://www.facebook.com/groups/669552906414840/
https://www.facebook.com/groups/231875373531899/
https://www.facebook.com/groups/jesper79/
https://www.facebook.com/groups/PromoteYourBizWithSeeHeng/
https://www.facebook.com/groups/postitdaily/
https://www.facebook.com/groups/adyourbizhere/
https://www.facebook.com/groups/shareyourbizz/
https://www.facebook.com/groups/businessopportunitylinks/
https://www.facebook.com/groups/icanmakeyourich/
https://www.facebook.com/groups/PostFreeAdsDaily/
https://www.facebook.com/groups/PostYourBusinessHere/
https://www.facebook.com/groups/PostYourAdsHereDaily/
https://www.facebook.com/groups/PostAdsDailyToMakeMoreMoneyOnline/
https://www.facebook.com/groups/708667989190321/
https://www.facebook.com/groups/485520368180251/
https://www.facebook.com/groups/634488959923862/
https://www.facebook.com/groups/advertshere/
https://www.facebook.com/groups/avtffree/
https://www.facebook.com/groups/1418205718433183/
https://www.facebook.com/groups/1446806418864112/
https://www.facebook.com/groups/169956816477449/
https://www.facebook.com/groups/624395970922647/
https://www.facebook.com/groups/244348552411259/
https://www.facebook.com/groups/447586488665948/
https://www.facebook.com/groups/679552672075934/
https://www.facebook.com/groups/moneyfrominternet/
https://www.facebook.com/groups/advertisinginternetmarketing/
https://www.facebook.com/groups/601994393184782/
https://www.facebook.com/groups/deepak3601/
https://www.facebook.com/groups/australiannetworkmarketingandmlm/
https://www.facebook.com/groups/1421720174734034/
https://www.facebook.com/groups/430613927008957/
https://www.facebook.com/groups/378292782296630/
https://www.facebook.com/groups/bizoppers/
https://www.facebook.com/groups/showwmethemoney/
https://www.facebook.com/groups/AdvertiseYourBizzLinks/
https://www.facebook.com/groups/312396635579650/
https://www.facebook.com/groups/Ad.Depot/
https://www.facebook.com/groups/MLMinternationalgroup/
https://www.facebook.com/groups/731349826926374/
https://www.facebook.com/groups/141048982757925/
https://www.facebook.com/groups/244524022399947/
https://www.facebook.com/groups/aeroasia/
https://www.facebook.com/groups/World.Wide.Online.Business.Marketing/
https://www.facebook.com/groups/103107533066816/
https://www.facebook.com/groups/LSNGLOBALTEAM/
https://www.facebook.com/groups/makemoneyfromhomewith.me/
https://www.facebook.com/groups/163901963701922/
https://www.facebook.com/groups/194114984083528/
https://www.facebook.com/groups/334334826591563/
https://www.facebook.com/groups/364464543605574/
https://www.facebook.com/groups/PostAdsFreelyNow/
https://www.facebook.com/groups/shareyourbizopps/
https://www.facebook.com/groups/389559921118836/
https://www.facebook.com/groups/growingyourbusinesswithinternetmarketing/
https://www.facebook.com/groups/198967933583707/
https://www.facebook.com/groups/PostAdsDailyGetFreeTraffic/
https://www.facebook.com/groups/672520019461459/
https://www.facebook.com/groups/6141095743/
https://www.facebook.com/groups/prextor.Promote.your.page/
https://www.facebook.com/groups/brainfuelplus/
https://www.facebook.com/groups/PostAnythingHere/
https://www.facebook.com/groups/199244370111633/
https://www.facebook.com/groups/547830371947534/
https://www.facebook.com/groups/267085790084851/
https://www.facebook.com/groups/advertiseverything/
https://www.facebook.com/groups/328752931007/
https://www.facebook.com/groups/MLMWITHLIKEMINDEDPEOPLE/
https://www.facebook.com/groups/188218960223/
https://www.facebook.com/groups/120763107878/
https://www.facebook.com/groups/24hrtraffic/
https://www.facebook.com/groups/n.w.marketers/
https://www.facebook.com/groups/marketingaddme/
https://www.facebook.com/groups/319755271502352/
https://www.facebook.com/groups/2ezybiz/
https://www.facebook.com/groups/TheOpportunityHub/
https://www.facebook.com/groups/AMWorks/
https://www.facebook.com/groups/56064710941/
https://www.facebook.com/groups/149359117299/
https://www.facebook.com/groups/advertiseaffiliatepromotions/
https://www.facebook.com/groups/postyoururl/
https://www.facebook.com/groups/695217813839964/
https://www.facebook.com/groups/DareYou/
https://www.facebook.com/groups/72amazingways/
https://www.facebook.com/groups/99370185837/
https://www.facebook.com/groups/postadsfreedaily/
https://www.facebook.com/groups/STadBiz/
https://www.facebook.com/groups/326500524097768/
https://www.facebook.com/groups/414995235252950/
https://www.facebook.com/groups/supportbusiness/
https://www.facebook.com/groups/119863094732728/
https://www.facebook.com/groups/277915265723284/
https://www.facebook.com/groups/anelia.berry2/
https://www.facebook.com/groups/mukesh.berry2/
https://www.facebook.com/groups/freeads2013/
https://www.facebook.com/groups/455654264473214/
https://www.facebook.com/groups/10035221315/
https://www.facebook.com/groups/442148182552419/
https://www.facebook.com/groups/workathomeatme/
https://www.facebook.com/groups/416964448367714/
https://www.facebook.com/groups/wfhmd/
https://www.facebook.com/groups/251639871590613/
https://www.facebook.com/groups/200901836715067/
https://www.facebook.com/groups/570538846339831/
https://www.facebook.com/groups/360890220674534/
https://www.facebook.com/groups/incomebenefits/
https://www.facebook.com/groups/580684775299797/
https://www.facebook.com/groups/FreeAdvertisingPostAdsDaily/
https://www.facebook.com/groups/146641142120623/
https://www.facebook.com/groups/169325809873387/
https://www.facebook.com/groups/607864562586443/
https://www.facebook.com/groups/postfreenolimit/
https://www.facebook.com/groups/advertiseuronlinebiz/
https://www.facebook.com/groups/workathomeopps/
https://www.facebook.com/groups/SuccessfulHomeBiz/
https://www.facebook.com/groups/218860924828569/
https://www.facebook.com/groups/aspiremlm/
https://www.facebook.com/groups/145262868953179/
https://www.facebook.com/groups/IDPowerTeamPart1/
https://www.facebook.com/groups/479305745524399/
https://www.facebook.com/groups/680352081991719/
https://www.facebook.com/groups/573734199335367/
https://www.facebook.com/groups/345449138920871/
https://www.facebook.com/groups/232378780192489/
https://www.facebook.com/groups/571961556190994/
https://www.facebook.com/groups/bestonlinetools/
https://www.facebook.com/groups/postfree10/
https://www.facebook.com/groups/talkfusioninternetmarketing/
https://www.facebook.com/groups/easyaffiliatemarketing/
https://www.facebook.com/groups/172686986251036/
https://www.facebook.com/groups/161911637294589/
https://www.facebook.com/groups/631901493495350/
https://www.facebook.com/groups/1457792227796857/
https://www.facebook.com/groups/makemymoney/
https://www.facebook.com/groups/627770717269999/
https://www.facebook.com/groups/Makemoneyandenjoy/
https://www.facebook.com/groups/member.posts/
https://www.facebook.com/groups/223817424446961/
https://www.facebook.com/groups/member.posts/
https://www.facebook.com/groups/skulltecprotection/
https://www.facebook.com/groups/yourideas/
https://www.facebook.com/groups/mikhan1313/
https://www.facebook.com/groups/388223657972105/
https://www.facebook.com/groups/1407990906103612/
https://www.facebook.com/groups/makemoney123/
https://www.facebook.com/groups/HowToMakeMoneyBlogging/
https://www.facebook.com/groups/advertiseyourbizhere/
https://www.facebook.com/groups/166552916878673/
https://www.facebook.com/groups/MLMMastermindGroup/
https://www.facebook.com/groups/152536708245250/
https://www.facebook.com/groups/shareposts/
https://www.facebook.com/groups/596394003772852/
https://www.facebook.com/groups/advertisherenow/
https://www.facebook.com/groups/108509242581615/
https://www.facebook.com/groups/178763418915120/
https://www.facebook.com/groups/network.marketers.meet.here/
https://www.facebook.com/groups/413391115457847/
https://www.facebook.com/groups/605738789466890/
https://www.facebook.com/groups/promotinginternetmarketingandadvertising/
https://www.facebook.com/groups/soluxen/
https://www.facebook.com/groups/PostYourAdsFreeDaily/
https://www.facebook.com/groups/209354945880749/
https://www.facebook.com/groups/AdvertiseHerewithandFreedomcom/
https://www.facebook.com/groups/640892959255188/
https://www.facebook.com/groups/137887407538/
https://www.facebook.com/groups/promotepromotepromote/
https://www.facebook.com/groups/market.advertise.affiliate.promote/
https://www.facebook.com/groups/MakeMoneyOnlineMarketing/
https://www.facebook.com/groups/1436155913272176/
https://www.facebook.com/groups/153786397975948/
https://www.facebook.com/groups/NetworkMarketingContent/
https://www.facebook.com/groups/143365089200253/
https://www.facebook.com/groups/svmobileservice/
https://www.facebook.com/groups/283975395055313/
https://www.facebook.com/groups/201362590065520/
https://www.facebook.com/groups/hangelbelworkfromhome/
https://www.facebook.com/groups/wfhbd/
https://www.facebook.com/groups/115575255159487/
https://www.facebook.com/groups/135822759957595/
https://www.facebook.com/groups/workfromhomemoms/
https://www.facebook.com/groups/workathomebusinessopportunities/
https://www.facebook.com/groups/680719588647916/
https://www.facebook.com/groups/workfromhome007/
https://www.facebook.com/groups/108826352501560/
https://www.facebook.com/groups/473803836023953/
https://www.facebook.com/groups/599443926777281/
https://www.facebook.com/groups/130135033800069/
https://www.facebook.com/groups/internetincome4us/
https://www.facebook.com/groups/190031989520/
https://www.facebook.com/groups/moneyearners/
https://www.facebook.com/groups/makemoneywithmeonline/
https://www.facebook.com/groups/makemoneyon/
https://www.facebook.com/groups/516933198354418/
https://www.facebook.com/groups/362629906199/
https://www.facebook.com/groups/1442166689356847/
https://www.facebook.com/groups/promotewhatyougot/
https://www.facebook.com/groups/Group4MLM.MakeMoneyOnline.InternetMarketingPosts/
https://www.facebook.com/groups/AdvertiseYourHomeBizz/
https://www.facebook.com/groups/419808741386626/
https://www.facebook.com/groups/112160962287743/
https://www.facebook.com/groups/169307533250468/
https://www.facebook.com/groups/stinghunter/
https://www.facebook.com/groups/127031707326750/
https://www.facebook.com/groups/143382069021833/
https://www.facebook.com/groups/368088796633668/
https://www.facebook.com/groups/FreeMyLikes/
https://www.facebook.com/groups/107684236063569/
https://www.facebook.com/groups/totalads/
https://www.facebook.com/groups/199171102941/
https://www.facebook.com/groups/151659884980497/
https://www.facebook.com/groups/hoikiemtientrenmang/
https://www.facebook.com/groups/postandgrowrich/
https://www.facebook.com/groups/makemoneyonlineleaders/
https://www.facebook.com/groups/198888630152370/
https://www.facebook.com/groups/669552906414840/
https://www.facebook.com/groups/231875373531899/
https://www.facebook.com/groups/jesper79/
https://www.facebook.com/groups/PromoteYourBizWithSeeHeng/
https://www.facebook.com/groups/postitdaily/
https://www.facebook.com/groups/adyourbizhere/
https://www.facebook.com/groups/shareyourbizz/

Facbook Ads:
Earn an unlimited number of $100 BONUSES each week by simply referring five new confirmed affiliates in a 7-DAY contest period.You read that correctly! For every 5 paid affiliates you refer in a one week period, you'll earn a $100 cash bonus.There is no limit! Refer 25 new paid affiliates in one week and you'll earn $500! Join Free>> http://


**ROCK SOLID BIZ**
This Amazing Team System Recruits Like Crazy!
You Make Money! We Make Money!
Watch the Video here >> http://

SIMPLE $10 BUSINESS PAYS OUT 5 FIGURES EVERY MONTH.
Click The Link to watch our short 2 Minute video and then Scroll down to watch my testimonial
==>> https:// <<==

This can change Your Life! Try this system FREE for the first 7 days. You could potentially be making $500, $5,000 even $30,000 per month with this super low-cost system just $10 bucks/mo.
watch the video=> http://


This Amazing Team System Recruits Like Crazy! and it's all because of a silly little website , If you can copy and paste you can make money too!> https://<==


YOU'RE ALREADY SCROLLING ON FACEBOOK. WHY NOT GET PAID FOR IT? - Work from home by sharing a 2 minute video. I'm looking for 100 people in 180 countries who wants to join our team. We will help place paid signups✏️✏️,️
under you, using our automated advertising rotator, 🔥 so you can start earning MONEY. FREE FOR 7 DAYS.💵💵 Try before any investment. This is NOT a scam.

We want you to Try Before You Buy. No kits to buy. No selling involved, No Email Processing, No Auto-Ship, No hidden fees. It's FREE to start for a week, then it's $10/month. We have a Team Page that recruits like crazy.💯💯We Have 2 Team Rotator's that help put members under you. Company has been in business since 1999 and an "A" rating with the Better Business Bureau . Comment Below 'Watch The Video" FREE 7 Day Trial=>> http://

Pick your images below:


Powered by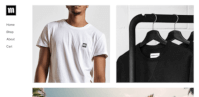 Create your own unique website with customizable templates.