Advertising
Here are some great places to post your ads to and get more sales on a consistent basis. These are places my sponsors at Four Corners Alliance or I use to place free ads and paid ones. They have all yielded results.
The key is to be consistent in your advertising and build traffic daily.
What you advertise is your capture page - the one which you will set up from watching the video . This will build your list of opportunity seekers and your Four Corners along with other Businesses at the same time.
Oh and do not forget word of mouth advertising, this Four Corners Opportunity is a real no-brainer! Tell your contacts about it.
1.Facebook groups
My Favorite place to advertise is facebook groups. Look for groups that allow blatant advertising, or use groups to make friends and introduce them to your opportunity through casual conversation. You can search Facebook, use search words like internet marketing, make money online, home business, etc. You can also share your opportunity with your Facebook friends,
but remember that according to Facebooks Terms of Service, you are not allowed to use your personal profile strictly for business!
How do you share about your business or opportunity without talking about it in an annoying way? Celebrate moments.
You are sure to have amazing moments at your company that are awesome to share, a fun Friday afternoon BBQ, a promotion for someone on the team or the addition of an exciting new feature or widget to your product or service.
The way that you talk about these things is key.
Here are listed some Facebook ads & Images that you can post in facebook advertising groups>>
Facebook ads& images2.Traffic Exchanges
A traffic exchange is an advertising site dedicated to helping it's members advertise their own websites and offers based on a credit system. All members receive credits for viewing other websites in exchange for views of their own offers. By utilizing a traffic exchange you gain more exposure for your web offers by viewing other peoples websites. Hence the word "exchange". Most will give you free credits for signing up and surfing usually around 25 sites to completely activate your account.
Traffic exchanges are free to join and use, with optional upgrades, or you can purchase credit packages to advertise your banners, links, and text ads. Because traffic exchanges are free to join and use, it makes them extremely appealing to many marketers, there are literally millions of people who use them every day in their marketing. In fact some traffic exchanges alone have over a million members, you never run out of potential new leads and customers.
Here is a video you need to watch about traffic exchanges & safelists
My Traffic Exchanges

These are some of my Best traffic exchanges. sign up .. upgrade in them if you can . Begin surfing remember it takes for than a few days of surfing to begin getting leads. You can send thousands of hits to your weebly squeeze page with just these traffic exchanges

Powered by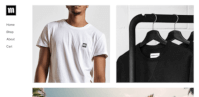 Create your own unique website with customizable templates.